CLUB INTRODUCTION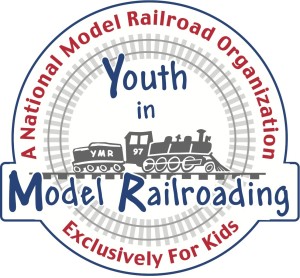 Join the Longhorn YMR Yahoo Group:
http://groups.yahoo.com/group/ymrlonghorn
  The Longhorn Division
Youth in Model Railroading (YMR) is a national model railroad organization specifically designed for kids, ages 8 -18, who want to learn about model trains, real trains, and how to build things.   The YMR was established in 1996 in the Denver, Colorado area with the purpose to provide a club for youths that is educational and fun.  The 'Longhorn' Division is a local chapter for kids interested in model railroading in the DFW area.  We are continually looking for potential members (both children and adult leaders).  We are informal with the exception of our ground rules. Youth in Model Railroading is also a 501(c)3 Non-profit organization.
 Activities we do include:
We have monthly meetings, where the members share ideas and information, on upcoming train events in the area.

We have clinics including things such as building small dioramas, building kits, scratch building, weathering techniques, decaling, etc.

We participate in local train shows to promote the club and setup our modular layout.

We go on train related field trips from time to time, depending on club participation and interest.
Contact John Skiba, YMR Longhorn Division leader at westsidelumberco@gmail.com for more information.
View the national YMR website located at
www.ymr-online.org.