2018 Board of Directors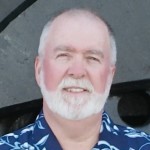 Darrell Cowles, Chief Executive Officer
I was raised in N. Richland Hills until the family moved to Weatherford Texas; I attended Weatherford College and then UT at Arlington.  I live in Watauga with my wonderful wife of 36 years.  Santa brought my first train and it resides now on a special shelf in my office; a Lionel Texas Special.  I admit trains faded a bit in importance since the first Christmas to cars, girls, and then family.  But they had a revival after I attended a local train show in 1990 and later joined a local modular group.  I joined the TWMRC a month after it was formed in 1996 and have proudly served on the Board of Directors for 14 years with 7 terms as President/CEO.  It is where I meet with my friends to build marvelous train layouts and make fond memories.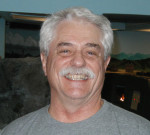 Clarence Zink, Chief Operating Officer

I am the current Chief Operating Officer, I have been a member of the Texas Western since the year 2000. I previously served on the Board as Secretary/Treasurer from 2004 – 2006.
My favorite prototype:  Mining railroads, 1880's – 1970's, and
my favorite activities are Operations and track laying.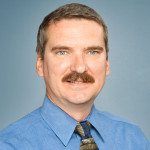 Jay Waters, Chief Administrative Officer
Howdy!!  I am 50 years old and have been married to the love of my life, Darla, for 25 years.  We are both Aggies and our son, Jeremy, is a senior at Texas A&M in the Corps of Cadets.  He is also in the Army Reserves.  I developed my love of trains from my Grandpa's 8'x12' Lionel table.  My favorite railroad is the Santa Fe – a holdover from the Lionel set.  I have been collecting HO scale since my teens and recently began construction of my own personal layout.  I realized very quickly that I needed to learn from the experts how to do it the right way.  Fortunately, I discovered the TWMRC.  There's no better place to sit at the feet of the Masters to "learn the ropes" of model railroading.  This Club is full of knowledge and camaraderie.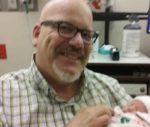 Chris Galvin, Chief Development Officer